If you liked this article, please share, comment or visit my sponsors!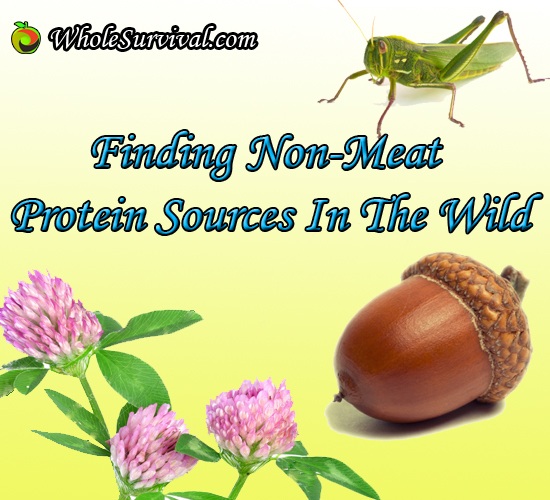 -- This is the second part of a multi-part series. The first article focuses on protein from insects, whereas this article will be about finding protein from nut bearing trees in North America. --
Although we all have some plans in place to be able to eat during a SHTF scenario, whether that be having stored food, or even homesteading with animals. We can never predict everything and there is always the chance that we need to abandon our place of security and set out for a new safe location.
Since it's difficult to carry enough food for more than a few days worth (while traveling on foot if things are that bad), it is important to know how to supplement your diet with food sources that you find along the way. Although water is more vital than food, water is not too much of a concern if you have a good portable filter. In most areas there will be some sort of water to be found that can be used.
Deriving protein from plants is not really a mystery, we are all aware that's what vegetarians do every day. However, much of their protein will come from sources like soy, rice & beans, and processed grains like quinoa and buckwheat. Common garden vegetables that also contain protein are peas, spinach, kale, broccoli, potatoes, and even corn.
But what if you don't have access to processed grains? What if all you had were wild (non-garden) plants to choose from?